---
Inclusive Location Platform for Museums
Create a better experience for all visitors and boost efficiency with our indoor location platform.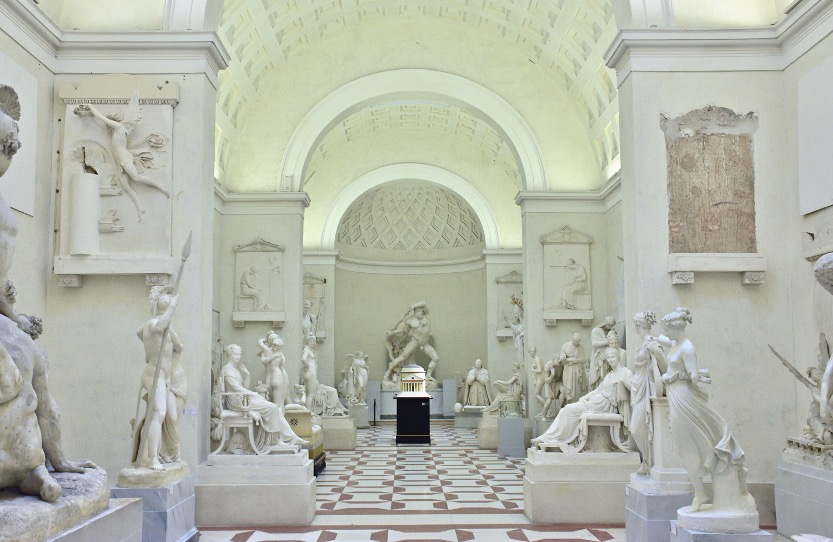 ---
Customized Museum Tours
Navigate museums effortlessly with personalized audio tours. Choose artworks and artists of interest, and our navigation service will craft a custom route for you. As you explore, enjoy audio content on nearby artworks. Opt for a comprehensive tour or focus on popular highlights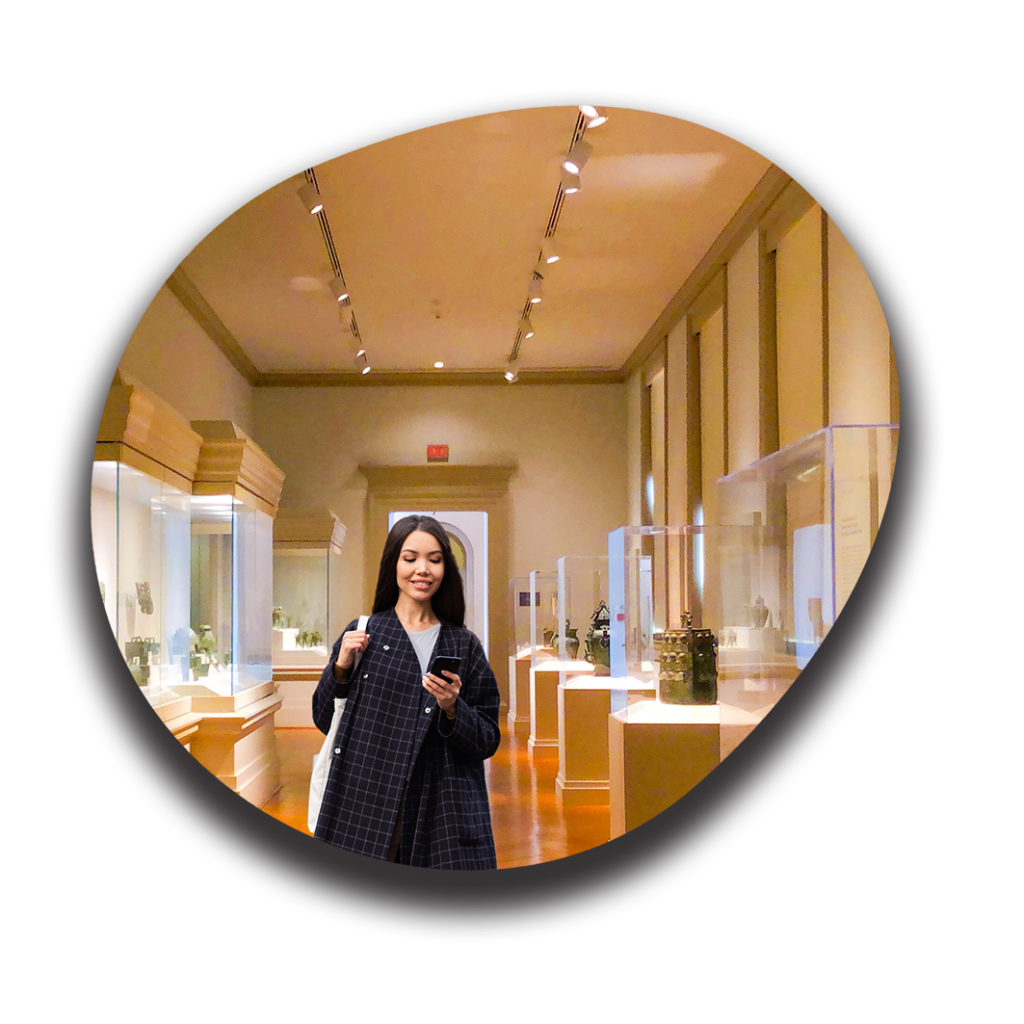 ---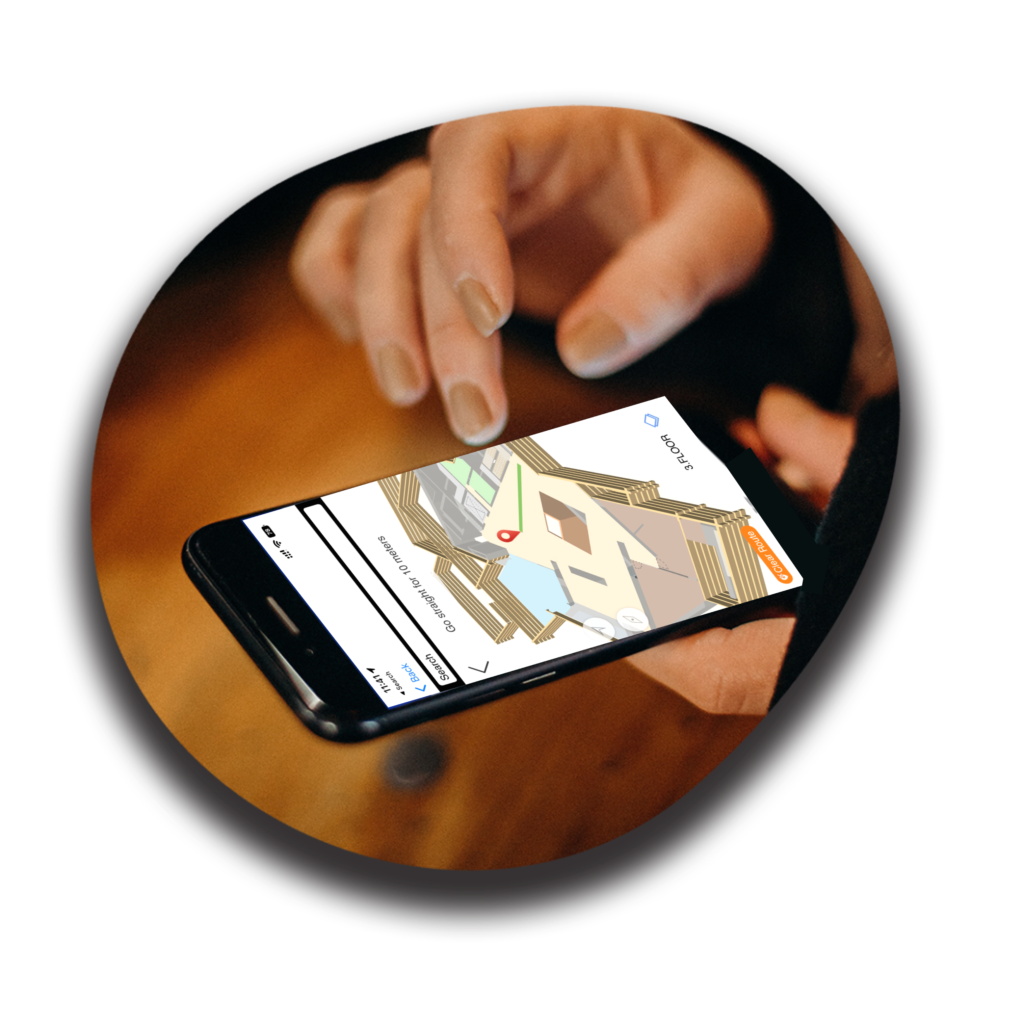 Interactive Maps and Navigation
With interactive maps, visitors can find out where they are, and get step by step directions for a specific place or artwork they want to visit. In addition, visitors can access location-based content not only indoors, but also when routing between indoors and outdoors without interruption.
---
A venue without barriers
Our awarded Indoor Navigation helps Visually Impaired and Blind visitors to be more independent during their visits. They can now enjoy life as others and visit museums on their own. They can get description of the art pieces and more information when they are nearby.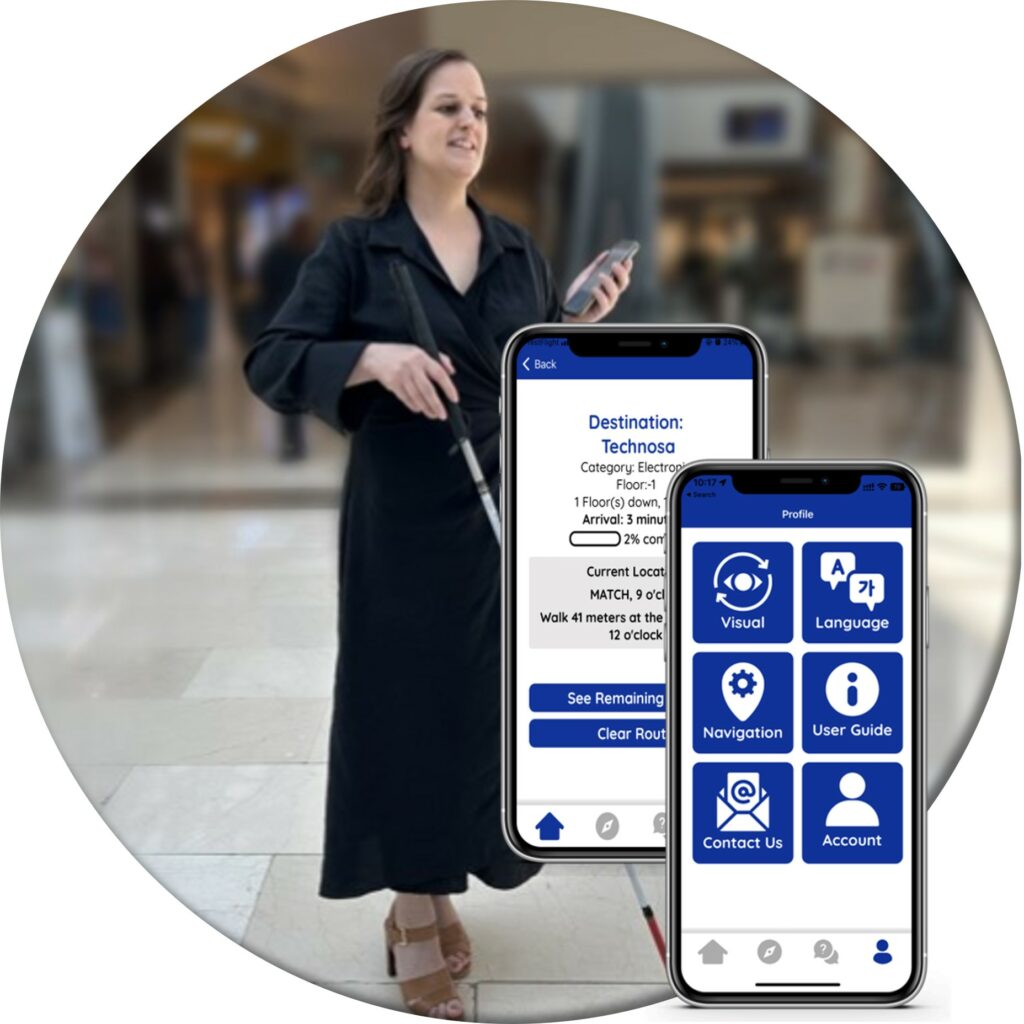 ---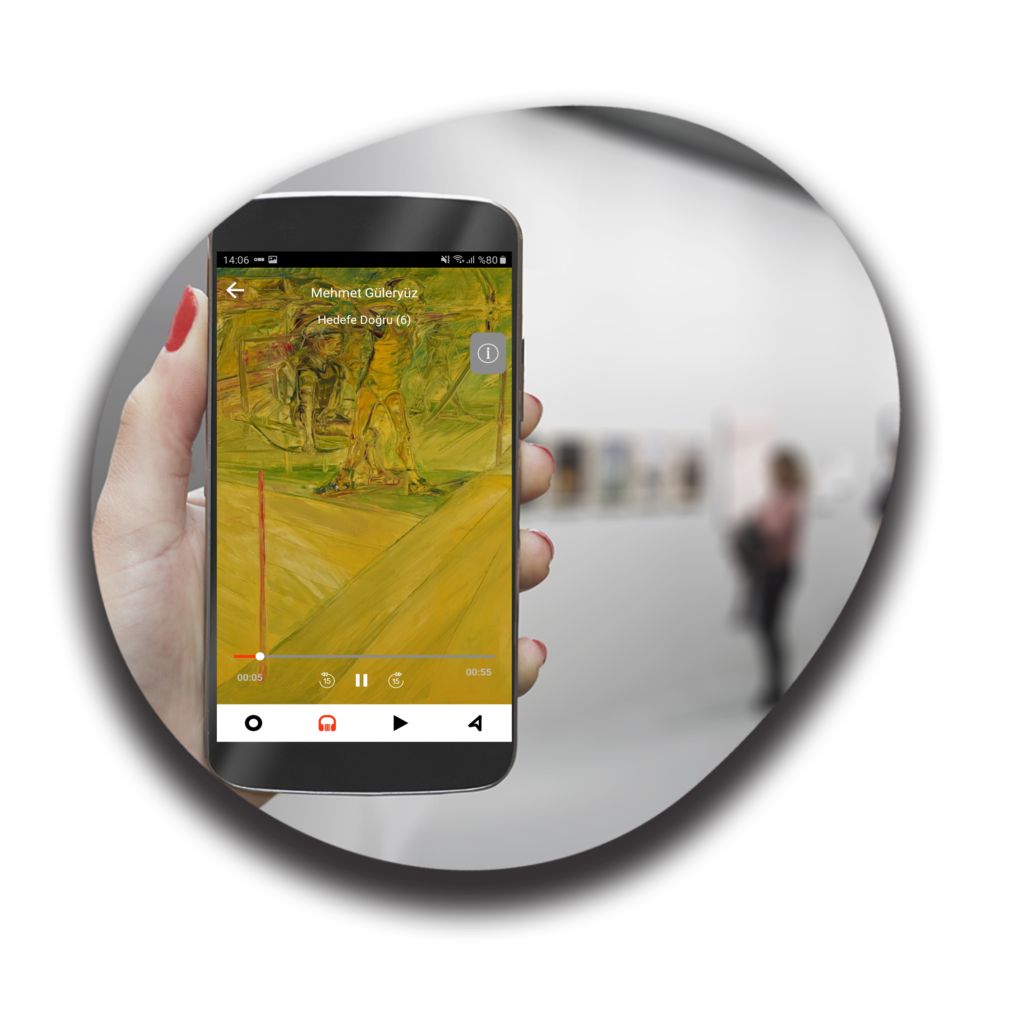 Location Based Content and Notification
We can pass by an artwork which we would like to see without noticing or we can miss an event in the nearby museum as we did not know about it. Location-based content and notifications attract the visitors' attention to that artwork by sending notifications at the time a visitor passes by and then provides audio content, video, or additional information. This way, the most relevant content is presented according to the location of the visitor. Besides, by sending notifications about activities near the visitor, the interaction of the visitor with the museum is increased.
---
Gamification
Through gamification, which has become quite popular lately, prizes can be offered to visitors according to how much time they spent in the museum and the places they visited. Thus, more visitors can be attracted to the museum and their loyalty can be increased accordingly. In order to attract customers' attention, special games such as "Treasure Hunt" can be developed. Additionally, kid games can be provided to motivate children to learn about arts.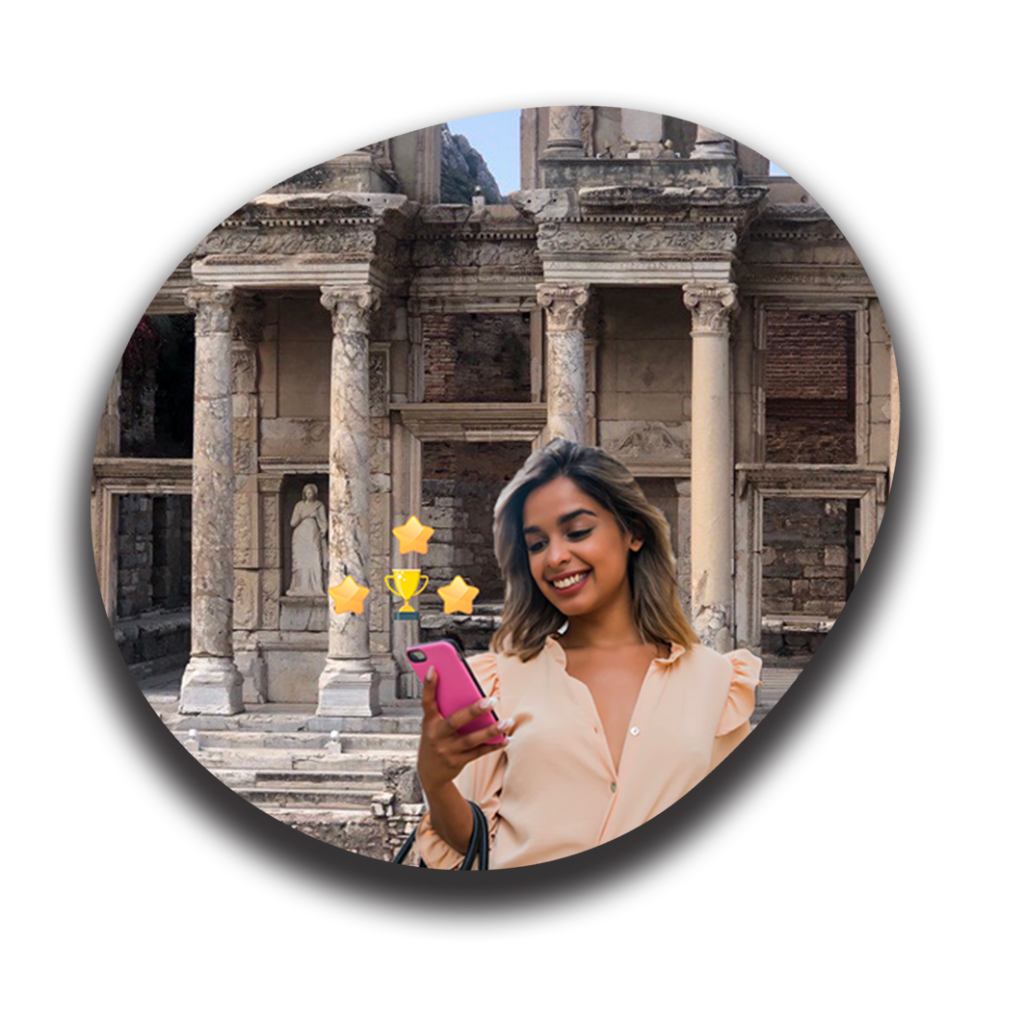 ---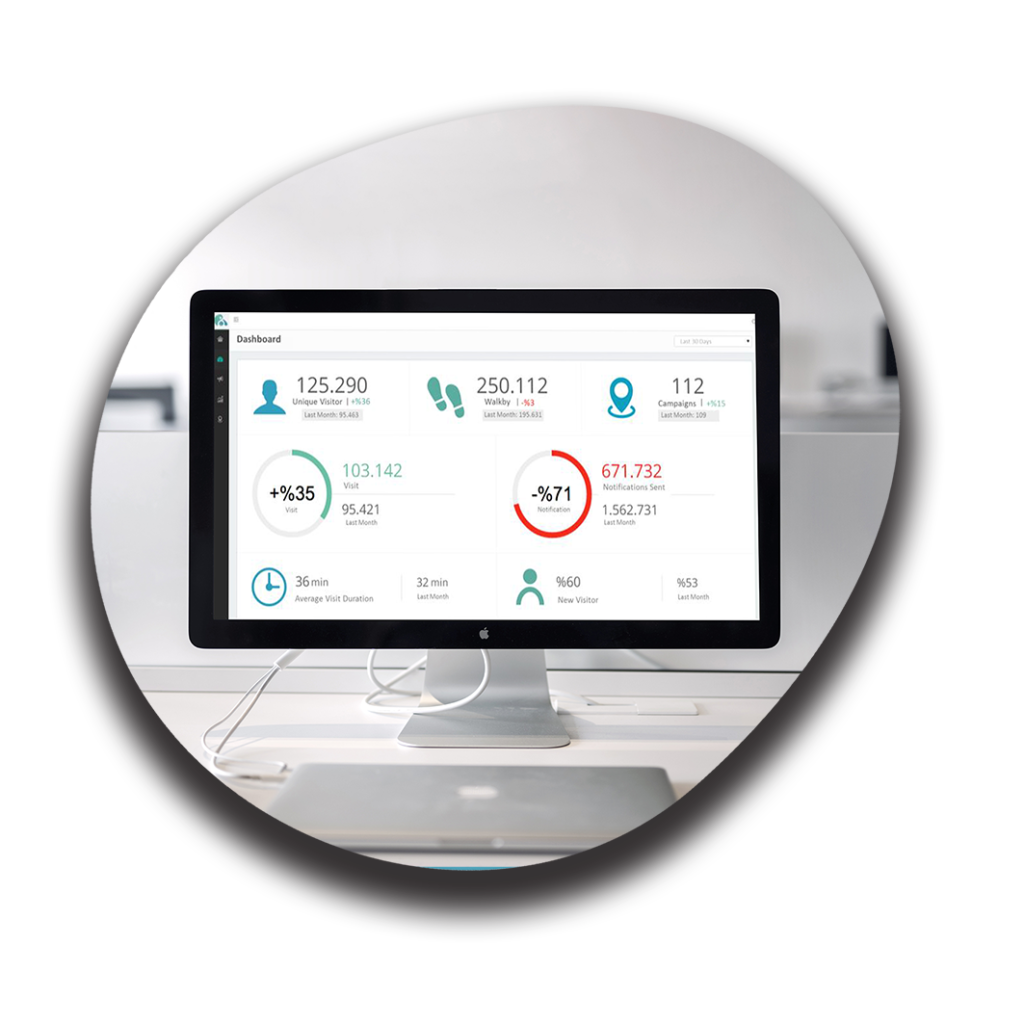 Museum Analytics
Museum analytics helps companies to examine which day of the week the museum is visited more frequently, which parts of the museum and which artworks are visited more intensively and what the general profiles of the visitors and their statistics are. As a result, artworks or exhibitions with a great interest can be preferred in the promotions of the museum and visitors can be sent notices about the exhibitions and events based on their personal interests. In addition, the parts which are visited less frequently can be detected and visitors' attraction towards the museum can be increased through gamification or push notifications.
---
Where Is My Car?
It is difficult for your visitors to remember where they parked their cars in the parking lot. Even if they take a picture of where they parked or write it on their smartphones to remember the place, it is difficult to find out which door they entered. With our Where's My Car feature, they do not have to remember where their car is or go through the entire parking lot to find their car. They can be navigated to their cars using their smartphones.