User Guide
A- Battery Installation
1- Unscrew the back cover of the POI Beacon using 3 screws which marked in Figure 1.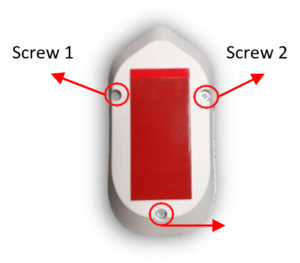 Figure 1. Back Cover of PoiLabs Beacon
2- Insert 2 x AA 1.5V Alkaline Battery according to signs on the battery holder. Correct placements are shown in Figure 2.b.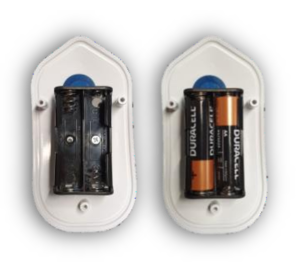 Figure 2: a) Battery Holder and Radio Circuit without batteries. b) Radio circuit and battery holder with installed batteries.
3- Fasten the back cover of the POI Beacon using screws. Screw points are marked in Figure 1.
B- Test And Change Advertisement Parameters
1- You can dowload the Android Application using the link : The password will be shared with you with your order. Install Android Application using link then open the installed POI ADMIN Application.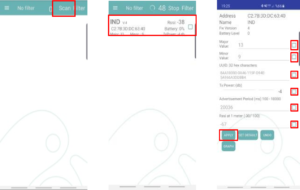 Figure 3. Mobil Application Interface
1-Follow below instruction to test and set advertisement parameters.
Press "Scan" button to find nearby Beacons
If POI Beacon is advertising, App should find an IND Beacon.
To change advertisement parameters, tap the found beacon and wait for connection.
After connection, advertisement parameters appears in the app.
To change any parameter, tick the marked area and enter new value 6- Press "Apply" button and wait the button turns green.
C- Troubleshoot
If there is no beacon is found in app
Make sure battery placement is correct.
Make sure Bluetooth of the android test phone is open.
Make sure Android version of the test phone is 4.4 or higher.
Make sure Scan button is tapped and device is scanning.
Application found a beacon; however one cannot change advertisement parameters.
Make sure beacon is named with IND or POI.
Make sure application version is up-to-date.
If any error continues, please remove batteries and contact with [email protected]
For commercial use and bulk pricing contact us : [email protected]