Metaverse, which we have been hearing about for a few years, but which has been on the agenda with the Facebook company changing its name to Meta, seems to change everyone's life. Metaverse is something that will affect not only individuals but also companies. On the one hand, while the lands purchased by individuals were mentioned in Metaverse, on the other hand, the lands purchased by companies and the stores they were planning to open were mentioned. So what is the reason behind this Metaverse interest? Is Metaverse the future of the internet?
What is Metaverse?
.When it has asked where and how the Metaverse term was first used, there's only one thing to be said for Welsh from Polygon. That term was first used in Neal Stephenson's 1992 novel Snow Crash. Stephenson used Metaverse to describe a widely used virtual world in his imaginary future, 21st-century dystopia. In Snow Crash, the Metaverse is a virtual reality world, depicted as a planetary marketplace where virtual real estate can be traded, and users who wear VR glasses live in three-dimensional avatars where they have the freedom to choose their form.
According to Reuters, Metaverse refers to online spaces that allow people to interact in a more immersive way than a traditional website. Meta Turkey country director, İlke Çarkcı, similarly defines the Metaverse as the internet in which we experience, the experience itself. She says: "It means a universe where more three-dimensional experiences are involved, where both virtual and physical realities exist in a hybrid way. It is predicted that Metaverse will shorten not only physical distances but also social distances with richer experiences." According to Çakır from DotEsport, the Metaverse concept takes the entire internet experience and elevates it to a three-dimensional space. According to Folger from Investopedia, Metaverse is a digital reality that combines features of social media, online gaming, augmented reality (AR), virtual reality (VR), and cryptocurrencies to enable users to interact virtually. Augmented reality places visual elements, sound, and other sensory inputs in real-world settings to enhance the user experience. In contrast, virtual reality is purely virtual and enhances fictional realities.
While there are huge similarities between Stephenson's Metaverse and the Metaverse we're talking about these days, they're not exactly the same. One of the things we need for Stephenson's Metaverse is VR headsets. However, we cannot say that VR headsets are absolutely necessary to enter the world of Metaverse today.
Can Metaverse Be Said To Be Something New?
According to Welsh, the first steps of the Metaverse were taken in the 90s, when VR technology first exploded. UK grocery chain Sainsbury's prepared a VR shopping demo in those years. When we watch this video, it would not be wrong to say that the steps of what is being tried to be done now were taken at that time. Also, in the demo video released by Walmart in 2017, years after Sainsbury's released this video, we see an improved version of what Sainsbury's tried to do in the 90s. We can see both of these videos as a VR-only version of Metaverse. But of course, that's not all in Metaverse, at least we hope so.
Another thing we can prove that the Metaverse is nothing new is Second Life. Second Life was a game founded in 2003, where people could recreate themselves in the game, wear whatever they want, choose the profession they want, earn money and use the money they earn to shop in real life. When we define Second Life, we can see how similar it is to what Metaverse is trying to create. Only Second Life is a game, while the Metaverse universe is not defined as a game. In this regard, Virgilio from Slate commented that Second Life is approaching a possibly less dystopian version of the virtual experience described in Snow Crash's Metaverse.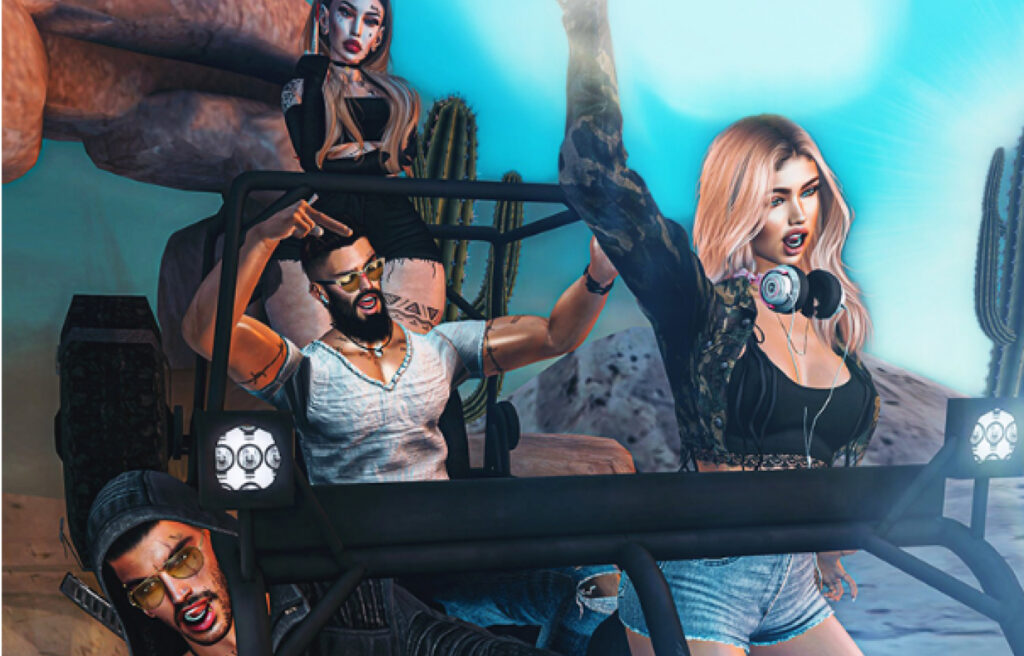 Will We Need Extra Hardware in Metaverse?
VR headsets are always talked about when talking about Metaverse. Although the Metaverse universe is much more realistic with VR headsets, it is possible to enter the Metaverse universe without VR headsets. Pavlovic from HP said that AR and VR hardware make the Metaverse experience more immersive and that we will only continue to feel more "real" as technology evolves. He also added: "Both AR and VR depend on hardware for processing power, whether it's a desktop computer or a smartphone. It's worth noting that AR is less resource-intensive, so smaller devices like smartphones can support it." "You can also access existing Metaverses like Roblox and Minecraft from your computer, tablet, or phone," said Morse and Stain from Cnet. "They do not have a 360-degree experience, but the popularity of these platforms shows their appeal."
What Can Be Done in Metaverse?
Along with the definition of Metaverse, it creates a lot of possibilities about what can be done in it. Some of these are real-time meetings, conferences, virtual travels, tourism, arts and culture activities, and virtual shopping. But these are just the first things that come to mind. We'll see what awaits us when the Metaverse universe emerges.
Retail Companies That Will Exist in Metaverse
Companies should follow technology and trends. Since Metaverse is the most talked-about technological development these days, companies started to think about how we can take part in Metaverse. Many companies even took concrete steps for this. Globally, companies such as Walmart, Nike, Gucci, Samsung, H&M announced that they took the Metaverse steps. When we look at domestic companies, many Turkish companies such as Damat Tween, LC Waikiki, Doğtaş, Turkcell, Vestel, and Sagra announced that they are going to open stores in Metaverse and that they have already started working on this.
On the other hand, with Metaverse, retailers accelerated their digitalization processes and started digitizing their physical stores. For example, Nike introduced its Metaverse experience, Nikeland, and transformed one floor of its New York store into Nikeland's augmented reality. In Nikeland in the physical store, customers have the opportunity to see the Nike products they want to try on their avatars with Snapchat lenses. Another example is the new store of the Savage X Fenty brand, creating showcases where customers can visualize themselves as avatars and have three-dimensional body scans done. In this way, they digitalize physical shopping for their customers and bring them closer to the Metaverse universe.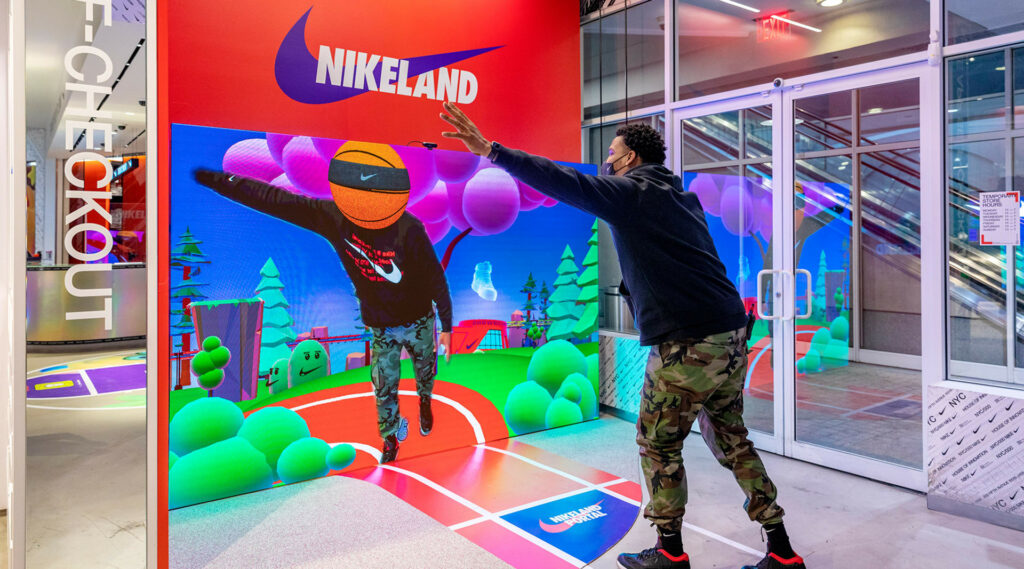 With Metaverse, there will inevitably be changes in shopping habits and stores. In this process, it is crucial to turn physical stores into stores where customers can have a pleasant time and offer them experiences. It is important not only to turn physical stores into a Metaverse universe but also to transform physical stores into experiential stores, to make applications that will make it easier for them to move in the store and enjoy the time they spend there. In the digitalization journey of physical stores, there are many services that they can offer to their customers. Such as easy finding the products they want in the store on the map, getting directions to these products from their mobile phones or kiosks in the store, and seeing personalized campaigns based on their previous shopping through the mobile application.
Metaverse: The Combination of the Digital and the Physical