Shopping malls are complex structures with different architectural features. They can be much more complex, especially for people with disabilities. For example, because there is more than one entrance and exit door, visually impaired people may have difficulty finding the store they are looking for when they enter through a different door, even if it is a place they have been to before. Or, individuals in wheelchairs may not know that when they enter through different doors, whichever way they go, they will be on a wheelchair-accessible road. For many reasons such as these, it is very important to design all of these complex structures to be accessible.
As we mentioned in our previous article, shopping malls also should aim to be accessible venues even before visitors go to the shopping mall. The process should begin before visitors decide to come and end when they return home. For this reason, we can describe the design of shopping malls as accessible venues in 3 elements:
1) While visitors are still deciding to go
Before your visitors visit your shopping mall, they visit your website to find out if they can navigate there comfortably. If your website is not accessible or does not contain any information about whether your shopping mall is accessible or not, people may hesitate to come to your shopping mall. As we explained in this blog post, you can make your website an accessible website. At the same time, you can include a section on your website where you explain the solutions and opportunities you offer in your shopping mall for people with disabilities.
You can also provide information about which of the stores in your shopping mall are accessible here. In addition to these, you can add a section about how they will come to your shopping mall. In this section, you can share a lot of information such as which public transportation they will use to reach your shopping mall is accessible, where the ramp is in the parking lot if they are coming by car, and in which part of the parking lot is the disabled car park.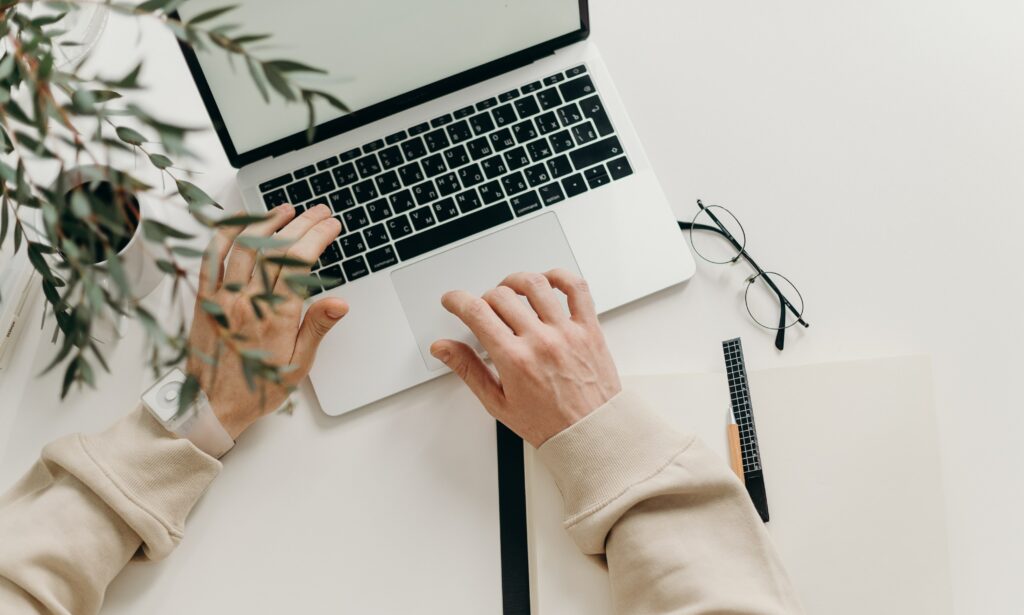 2) After visitors decide to go
Your visitors have decided to come to your mall, but they haven't arrived yet. In this process, you can support them to feel more free and comfortable when they come. For example, the map of your shopping mall should have been accessible from your visitors' smartphones while they are at home, and they should be able to look at the locations of the stores they want to go through this map. In fact, if you offer visually impaired navigation using beacons in your shopping mall, they can choose the door they will enter and get navigation about how to go to the stores they want to go from there.
Especially in complex buildings, being able to navigate while at home is very important for your disabled visitors. When they know which elevator or escalator to use and learn the road to reach their destination step by step thanks to their smartphones while at home, they can navigate much more comfortably when they come to your shopping mall. After deciding to visit, you must provide them with all the necessary information so that they can feel comfortable when they come to your venue.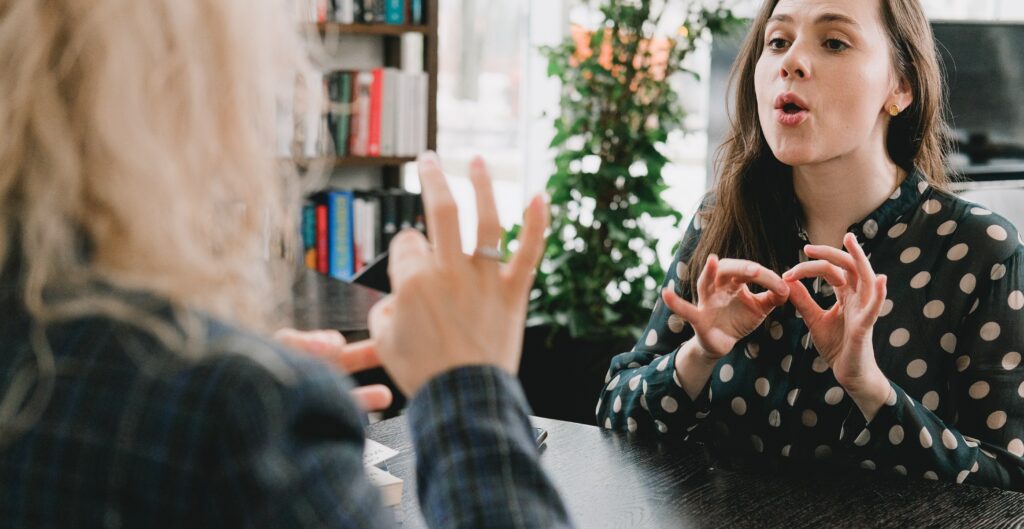 3) When your visitors come to your shopping mall
It is very important that your employees at the information desk are competent enough to communicate with people with disabilities (such as knowing sign language). They should be aware of the facilities provided within the mall, such as wheelchair access. When a disabled person asks for help, they should be able to give it. In addition to information desk employees, people who work in the stores inside the shopping mall should be competent enough to communicate with people with disabilities. Also, you can provide wheelchairs, amplifiers, and more for your disabled visitors. As Inclusive City Maker explains in its article, if you provide amplifier support to your hearing-impaired visitors, your visitors can fully understand the sales representative.
In addition, you can support many disabled people to help them download applications that they can use in your shopping mall, like our Blindoors application, to their smartphones so that they can freely navigate inside your shopping mall. For your wheelchair users, you can make places such as information and payment points lower, and you can design fitting rooms suitable for their use.
For your autistic visitors affected by noise, you can take noise-reducing measures such as turning on the music in the shopping mall at a low volume, using hand towels instead of the hand dryers used in the toilets, and not making unnecessary announcements. Work in Mind mentioned an example of this: Sensory Sundays. It means every Sunday, all music in the common area of shopping malls is turned off, and they ask retailers to turn off the music or lower the volume to create sensory awareness.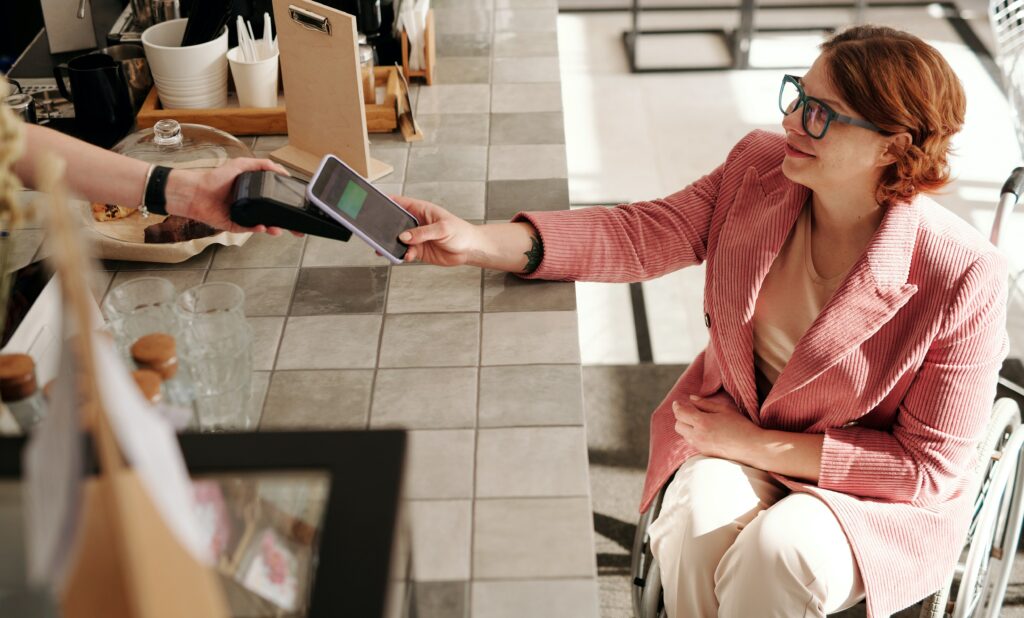 Shopping malls in Turkey are ready to take a step to support the equal and full participation of disabled people in social life. As PoiLabs, we are trying to support the visually impaired with the solution we developed for them. More than thirty shopping malls are using our visually impaired solutions and trying to make their venue accessible for everyone.
Ways to Make Venues More Accessible: Shopping Malls